Why are some online businesses growing their revenue faster than others?
Because their business owners leverage their data in everyday decision-making.
I'll teach you how to use Google Analytics to drive revenue for your eCommerce store. Learn which metrics to track, where to find them and, most importantly, how to turn them into actionable insights that will make a difference to your bottom line.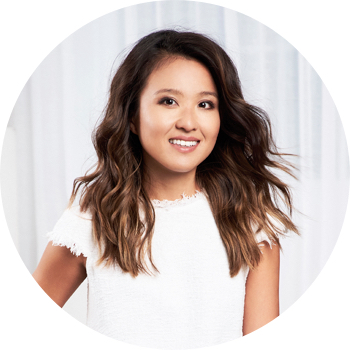 This course is brilliant for eCommerce - the content is so much more relevant than the standard GA courses available as it focuses on how to use data to make better business decisions. This is a must for our whole team & will now form a key part of our training program for any new starters.
VERA YAN
Co-Founder, Nimble Activewear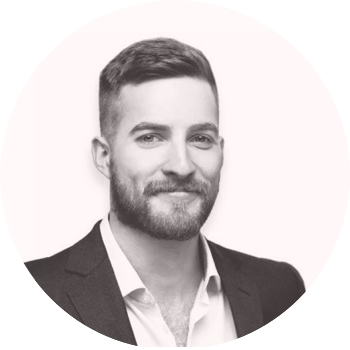 This has by far been the best analytics course I've taken because it focuses solely on eCommerce and only on what you need to know. My clients have absolutely loved it too and are weaving data into their team culture.
ALISTAIR MARTIN
Shopify Front-End Developer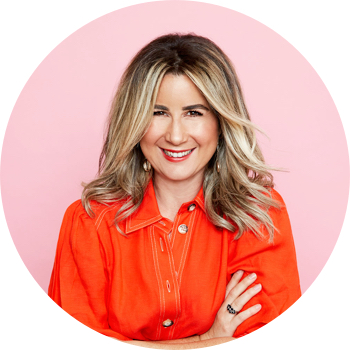 Wow, I knew the basics of GA but now I am so much more confident! This by far the best data course for eCommerce I've come across. I loved Kate's contextual teaching style and the live data analysis and real examples provided.
PHOEBE SIMMONDS
Co-Founder, the memo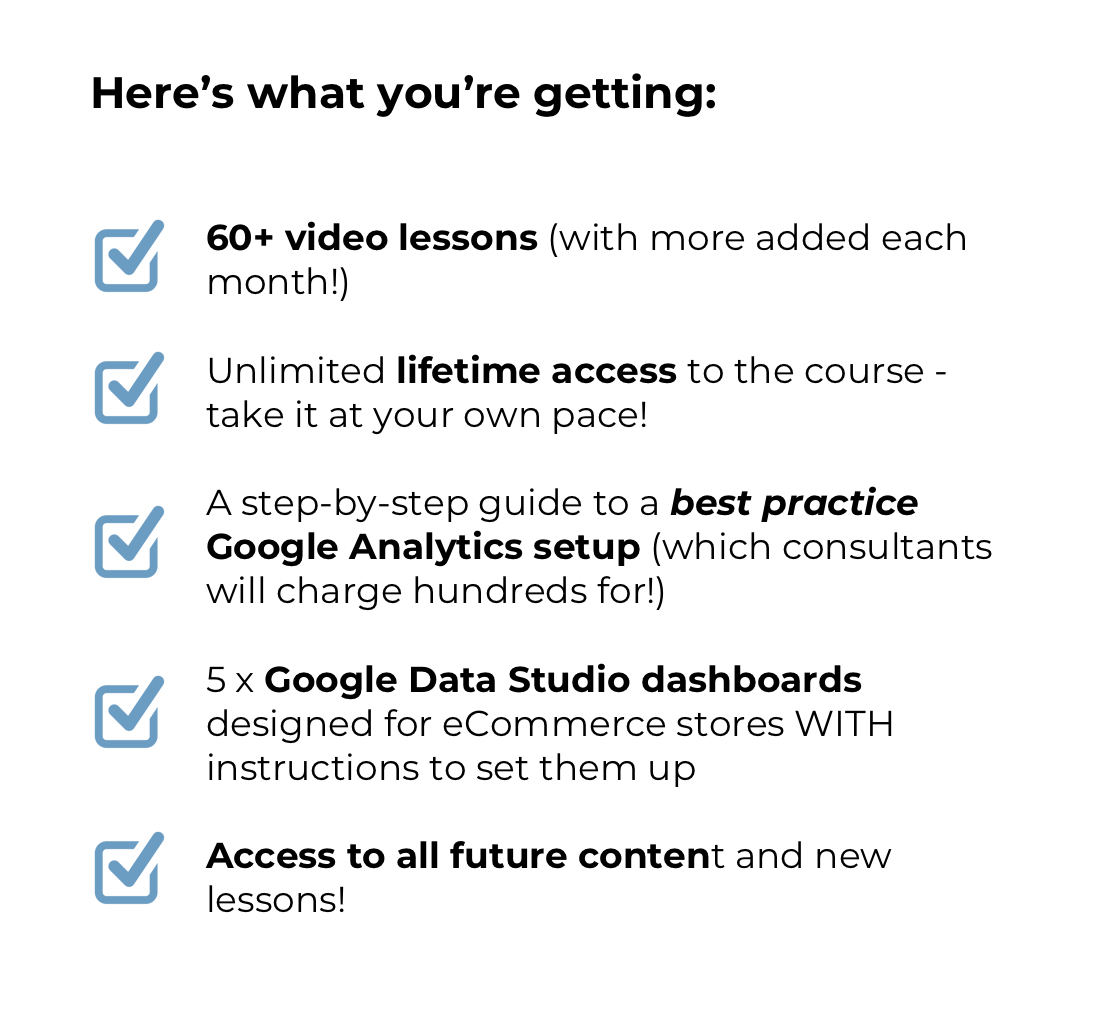 This course covers 
everything you need to know
 to fully leverage your Universal Analytics account for your eCommerce store.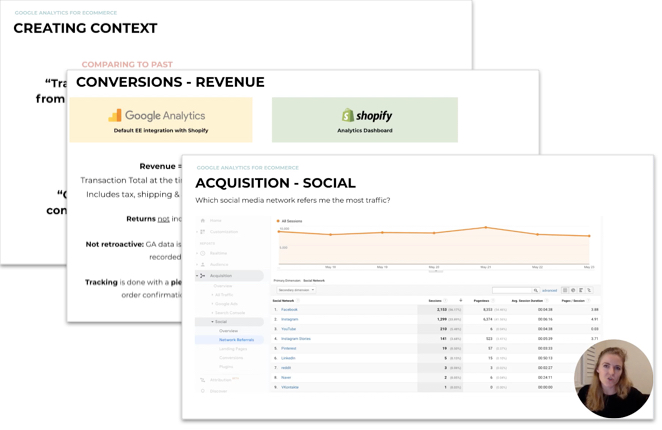 60+ On-Demand Video Lessons - With Monthly Additions!
This is NOT an inch-by-inch tour of Google Analytics (vanity metrics, be gone!) - I'll show you the metrics you need to know for eCommerce, where to find them and most importantly, how to analyse them to affect real change!
Plus when you're ready to move up, I'll regularly be adding advanced sections to the course to take your skills to the next level, including the latest platform, Google Analytics 4.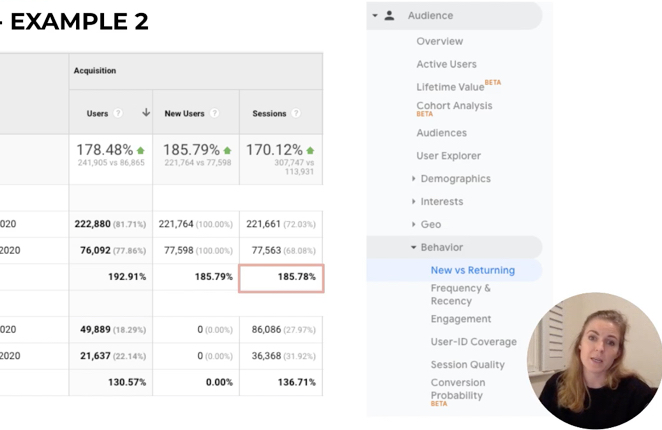 Watch data analysis IN ACTION with real examples
Some store owners know their data - but they don't know what to do with it.
In this course, I'll analyse Google Analytics out loud and together we'll generate valuable insights and actions I would recommend to a client - so you can do the same with your own store!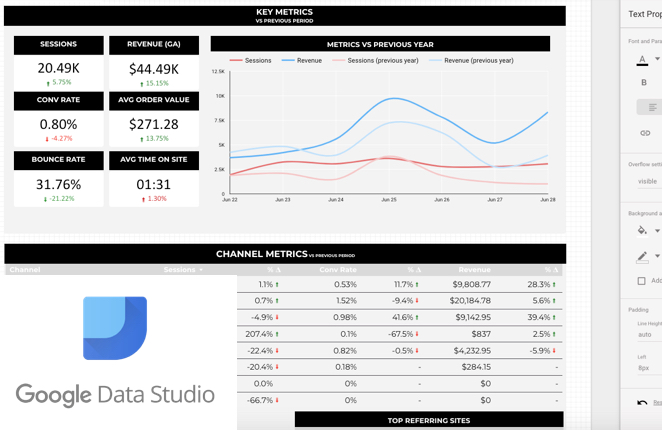 5 x Google Data Studio Templates (valued at over $2K)
With this course, you'll get access to my 5 best Google Data Studio Templates so you can design amazing eCommerce analytics dashboards and reports to take the leg work out of reporting.
These are the same dashboards I use for my own clients - valued at over $2,000!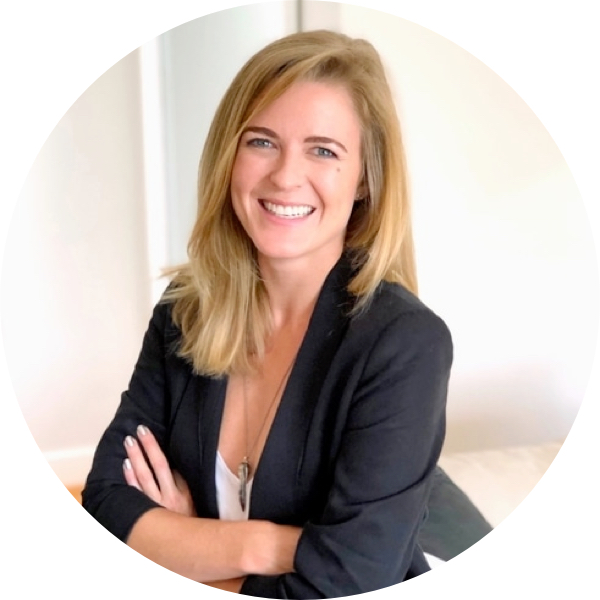 I'm Kate, your teacher
I'm an eCommerce consultant and growth marketer with over 10 years' experience in Australia and New York City. Over my career, I've had the pleasure of working with some of the most exciting brands including West Elm, Sportsgirl, Nike and MECCA Cosmetica.
What I hear time and time again is this phrase:
"I have a Google Analytics account, but I never really look at it".
I get it. GA can seem overwhelming, but understanding and leveraging your data is absolutely essential to running a successful online store. It's what separates the 'lucky ones' and 'coasters' from the high-growth brands that are dominating eCommerce.
Clients are always asking me for Google Analytics training resources, but I struggled to find them a decent online course that was specifically designed for eCommerce and delivered - so I decided to make one myself.
I currently work with some Australia's fastest-growing online brands, including Nimble Activewear, The Daily Edited, Steele Label and Liberty Belle Rx Skincare.
Frequently Asked Questions
DO I HAVE TO BE TECHNICAL TO UNDERSTAND THIS COURSE?
No, absolutely not! Whilst some technical knowledge always helps when you're in digital marketing, it's not necessary to understand the metrics of your online store. In this course, I run through what an accurate setup of Google Analytics looks like, which may require some smalls tweaks within your store and GA account, but I walk you through it step-by-step.
WHICH VERSION OF GOOGLE ANALYTICS DOES THIS COURSE COVER - UNIVERSAL ANALYTICS OR GA4?
The majority of this course covers Universal Analytics, which is the default GA account for the majority of online stores and will remain hugely relevant for years to come.
In October 2020, Google released Google Analytics 4. GA4 is a very new data platform still and many eCommerce platforms do not have a simple native integration yet. In the advanced section of this course, I'll show you how to setup GA4 for your store to start gathering data and I plan to release further lessons on GA4 in the coming months. However, unless you're a brand new store, if your data sits in Universal Analytics then you won't be using GA4 on a regular basis for some years to come, so Universal Analytics is still your most powerful data platform.
DOES IT MATTER WHICH ECOMMERCE PLATFORM MY STORE IS ON?
No, as long as your GA account is fully integrated on your eCommerce platform with Enhanced eCommerce, either through a native integration or an app/plugin, so your revenue data is feeding through. I'm a Shopify specialist, but have experience with WooCommerce, BigCommerce and Magento and will point you in the direction of the most up to date plugin that will achieve full integration if need be.